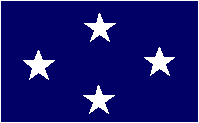 Admiral Thomas Cassin Kinkaid
Born: 3 April 1888, Hanover, New Hampshire
Died: 17 November 1972, Bethesda, Maryland
Nickname: ?
United States Navy Academy Graduation 1918. Prefered to go by the acronym of "J.J." instead of his full name, or "Jocko". C

U.S. Naval Academy Graduation 1908. Kinkaid served on battleships and cruisers and specialized in artillery. After command of Heavy Cruiser Indianapolis, he became Naval Attaché to Rome and Belgrade, becoming a flag officer in November 1941. He commanded a cruiser division at the Coral Sea and at Midway, honored for his exemplary conduct of the evacuation of Lexington, and finally became Task Force commander for the invasion of Guadalcanal, commanding Enterprise's Task Force. Kinkaid participated with this group under Vice-Admiral Fletcher's command at the Battle of the Eastern Solomons, then as overall commander of Enterprise and Hornet at Santa Cruz.

Receiving command of TF64, a surface-action group to intercept Japanese shipping in Iron Bottom Sound (See Guadalcanal Campaign), Kinkaid was relieved of command of this force two days before the first engagement, his replacement being Rear-Admiral Wright.

Kinkaid became commander of the North Pacific Force, the naval units of the Northern Pacific, and succesfully campaigned with it to recapture the islands of Attu and Kiska. He was promoted to Vice-Admiral in June 1943, and received command of the 7th Fleet, "McArthur's Navy", the amphibious forces for the South-West-Pacific campaign. Performing well in this post, Kinkaid lead the amphibious forces along New Guinea, and finally, to Leyte, were his forces took on the entire Japanese surface fleet. Assuming Halsey to protect his northern flank, Kinkaid concentrated his forces to the south and was caught unawares when Kurita's Center Force steamed right into his light northern support forces, escort carriers and light destroyer forces.

However, the attack was repulsed and since neither commander, Halsey or Kinkaid, could be made solely responsible, everything remained as it was. Kinkaid's forces then landed McArthur's army at Lingayen Gulf, and forces on the Chinese and Korean mainland in the last days of the war.
Performing staff duties in Washington up to his retirement, Admiral Kinkaid took the same in May 1950.
Kinkaid was a solid admiral, who contributed greatly to MacArthur's campaigns.