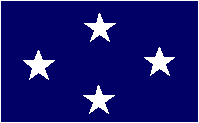 Admiral Richmond Kelly Turner
Born: 27 May 1885, Portland, Oregon
Died: 13 February 1961, Monterey, California
Nickname: "Terrible"
Naval Academy Graduation 1908. Admiral Richmond Kelly Turner was one of the central figures in the wartime and pre-war U.S. Navy, emphasizing carrier and amphibious warfare well in the early 1930s. Held command of various surface ships, and was naval aviator. Promoted to Rear-Admiral, he was the head of the Navy's War Plans Division and helped formulate the basic U.S. strategy for the Pacific. He held this command well into June 1942, he briefed Vice-Admiral Robert L. Ghormley prior to the latter's assignment to the South Pacific, then followed him as commander of Ghormley's amphibious forces, carrying out the landing a Guadalcanal, his flag on the transport McCawley. He retained this command under Halsey and advanced his forces through 1943 to Rendova Island. After loosing his flagship there, he turned command over to Theodore Stark Wilkinson and left for Pearl Harbor, there receiving command over yet another amphibious force, this time the entire forces of Spruance's Fifth Fleet.

He and Marine Major-General Holland M. Smith formed a respectable team during the following operations at Betio, Makin, Majuro, Kwajalein, Roi and Namur. Following these succesful though sometimes bloody operations, Turner was made Vice-Admiral. In this rank, he led the attacks on Saipan, Tinian and Guam, attacks on which his own force moved flawlessly.

As Leyte was MacArthur's operation, Turner played no part in it, but he used the time to plan for operations against Iwo Jima and Okinawa, though finding time for being promoted to Admiral. At Iwo, his good judgement left him for a time, and his unwillingness to bombard the beaches throughly eventually led to a bloody campaign with major US losses. Operations against Okinawa proved equally difficult, but Turner's units beached the US ground troops without problems and Turner initiated destroyer picket operations to help repel Kamikazes.

On May 17th 1945, Admiral Nimitz relieved Turner with Rear-Admiral Harry Hill, ordering him to plan for the projected landing on Kyushu, Japan, when the atomic bombs brought an end to the struggle. After the war, Turner was with the United Nations and finally retired in 1952. His alcoholism and the death of his wife left him little strength, and Turner died of a coronary occlusion in 1961, six weeks after his wife.