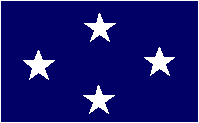 Vice-Admiral Jesse Bartlett Oldendorf
Born: 16 February 1887
Died: 27 April 1974
Nickname: ?
U.S. Naval Academy Graduation 1909. Oldendorf made pre-WWI cruises in cruisers and destroyers, commanded the armed guard of a freighter and was officer aboard a transport. Both of the latter ships sank. Then he was engineering officer aboard the cruiser Seattle, and exec of the transport Patricia. Land assignments in Pittsburgh and Baltimore followed, as did an assignment as flag secretary to three successive commanders, Special Service Squadron.

Was aide to three commandants of the navy, and CO of the destroyer Decatur (DD-341). Was navigation officer of battleship New York and taught navigation at the Naval Academy. Commanded cruiser Houston until September 1941, then went to the staff of the Naval War College. In February 1942, he was assigned to command the Aruba-Curacao sector in the Caribbean, a vital chokepoint of coastal and tanker traffic, in the rank of Rear-Admiral. In August 1942, he was moved to the Trinidad sector. He remained in the anti-submarine business when transfered to Argentia, Newfoundland, as Commander, Western Atlantic convoy escorts, from May to December 1943.

He appeared in the Pacific in January 1944 as commander, Cruiser Division Four, flagship Louisville, and supported the landings in the Marshalls, Palaus, Marianas, and Leyte Gulf. There, he led his bombardment force to intercept the enemy's Southern Force and annihilated the Japanese with minimal losses to his own force. He then commanded his units on a sweep following the Southern Force.

Promoted to Vice-Admiral in December 1944, he commanded Battleship Squadron One, the old battleships of the Pacific Fleet, and supported the landings at Lingayen. He recovered from an injuiry in time to command a old battleship force off Okinawa, and was wounded in the last days of the war. He commanded 11th Naval District after the war and the Western Sea Frontier, retiring in September 1948 with the rank of Admiral.